Keeping
Round Rock Collective (Miki Palchick, Andrienne Palchick, and Sophie Sarkar)
AGRARIANAA @ SOMArts Cultural Center, San Francisco, CA
May 2-23, 2019

In 1955, Life Magazine called Seabrook Farms "the biggest vegetable factory on earth." During WWII, this New Jersey farm was a central supplier of processed produce to U.S. troops. When the farm suffered from wartime labor shortages, Charles Seabrook worked with the War Relocation Authority to relocate thousands of Japanese Americans from the incarceration camps to work on the farm and in the factory.

This multimedia installation honors the labor and resilience of farm workers who maintain their traditional growing practices, even in their displacement. It is based on interviews with former employees and residents of Seabrook Farms. Interviewees made pinchpots, using soil collected from sites where they were held during the war. These vessels map the sites of incarceration camps across the U.S and hold 120,000 seeds, one for each person of Japanese descent incarcerated during WWII. The interviews inform the seed varieties used.

🪨︎︎︎ VIEW ROUND ROCK COLLECTIVE WEBSITE
🌾 ︎︎︎ WATCH KEEPING FILM

---
A LOOK INSIDE KEEPING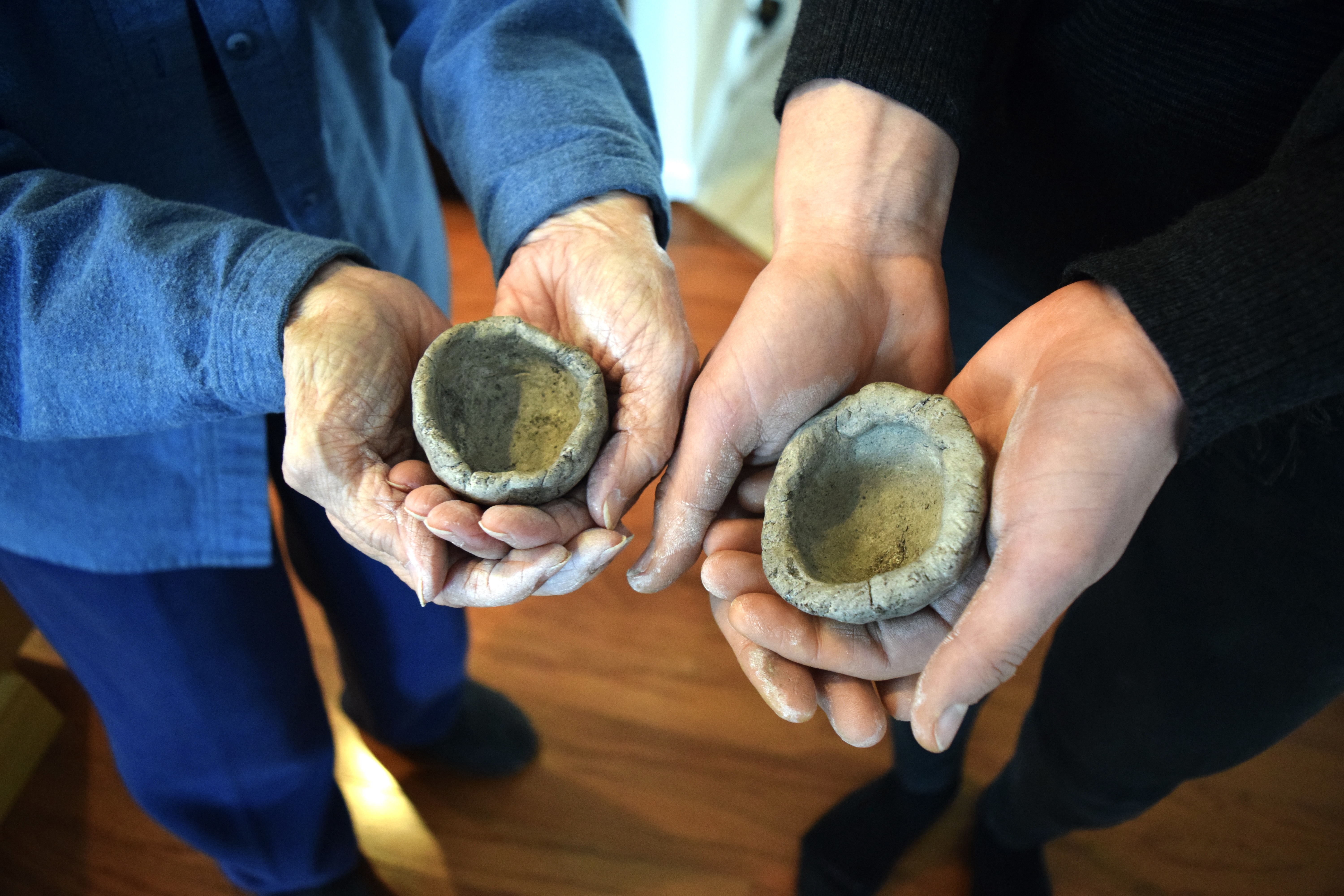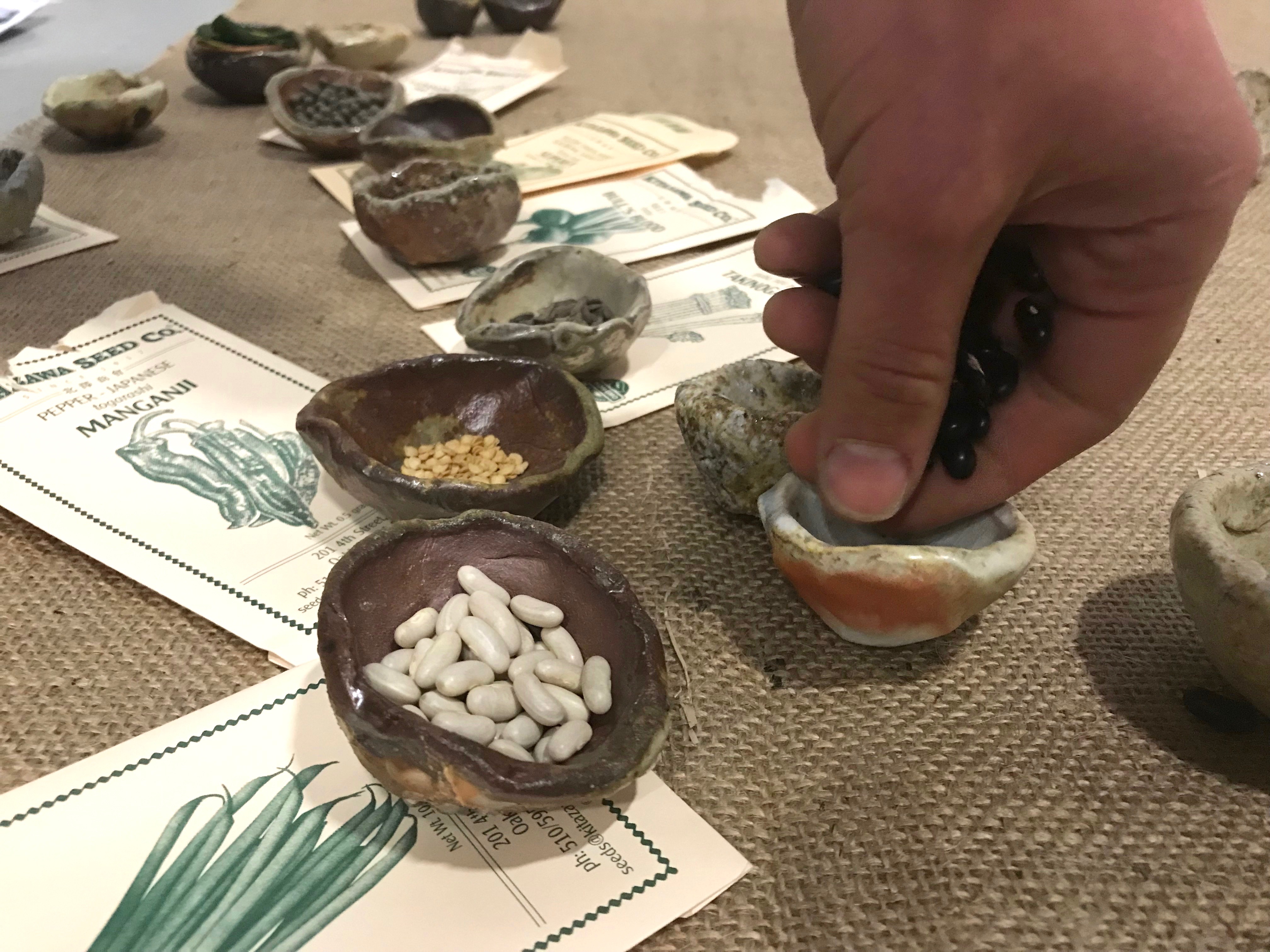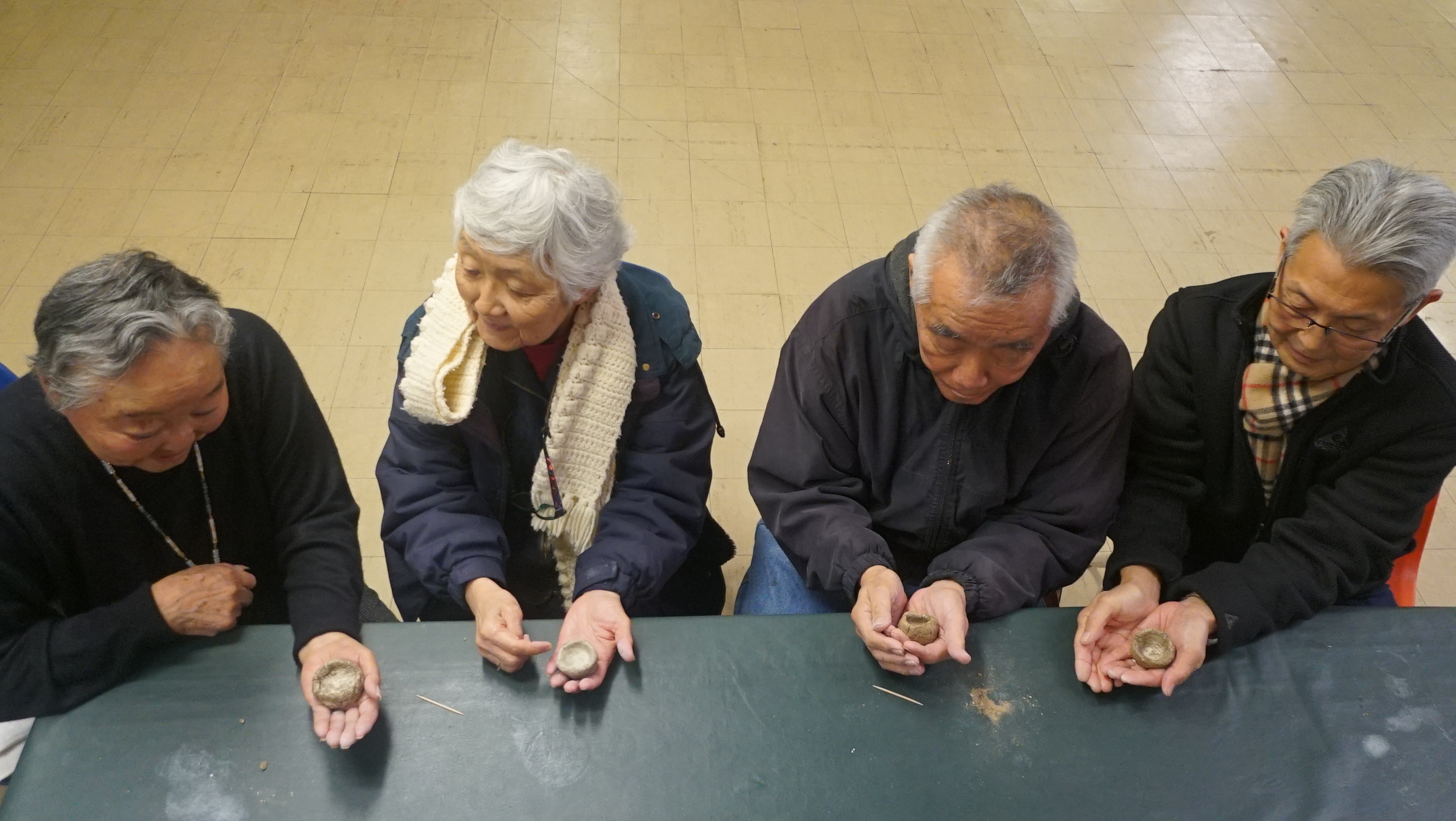 ---
ABOUT ROUND ROCK COLLECTIVE
In 2018, the matrilineal Ishimaru cousins formed the

Round Rock Art Collective

. Their work integrates each of their individual practices: Miki Palchick as a ceramic artist, Sophie Sarkar as a photographer and painter, and Andrienne Palchick as a printmaker and interview-based audio artist. Together, they explore themes based in nature, growing, home-making, and the rituals that accompany them--celebrating the grounding in times of dislocation. They belong to the Three Rivers, Lake Michigan, New Jersey, California, the Midwest, and Asia, and are currently finding home in Philadelphia. Ishimaru means Round Rock.