Beat the Heat Hunting Park
Hunting Park Heat Team & Philadelphia's Office of Sustainability
Hunting Park, Philadelphia, PA, USA
2018/2019

In the City of Philadelphia, low-income and Black and Brown residents are more likely to live in neighborhoods that are as much as 22 degrees hotter than others. This is not by coincidence—this is a direct result of decades of inhuman land use and development practices and predatory lending in historically redlined neighborhoods. These institutional practices have led to more pavement and darker surfaces, fewer trees and green spaces, and an older housing stock that has not had the chance to be weatherized or updated. The resulting pattern of unequal exposure to risk demonstrates one way in which climate change is not only a public health issue, but also an issue of racial and social equity.

In 2018/2019 I worked alongside an incredible team of residents, community leaders, and City agencies to begin to address these inequities in Hunting Park, one of the hottest neighborhoods in Philadelphia. The planning effort included building on the legacy of resident-led organizing and environmental advocacy and centering local leadership, histories, and experiences. Through surveys, banner painting, hand-fan folding, leadership trainings, dance parties, design workshops, neighborhood clean-ups, faith-based organizing, and more we engaged with 600 people to understand how heat impacts their lives and created the first neighborhood-based heat relief plan in Philly. Since climate adaptation/mitigation planning often happens through a top-down approach, this project set a precedent for highly localized and collaborative planning processes in the US.

☀️🌳💦︎︎︎ VIEW HUNTING PARK HEAT PLAN (ENGLISH)
☀️🌳💦︎︎︎ VIEW HUNTING PARK HEAT PLAN (SPANISH)

---
A LOOK INSIDE THE HUNTING PARK HEAT PILOT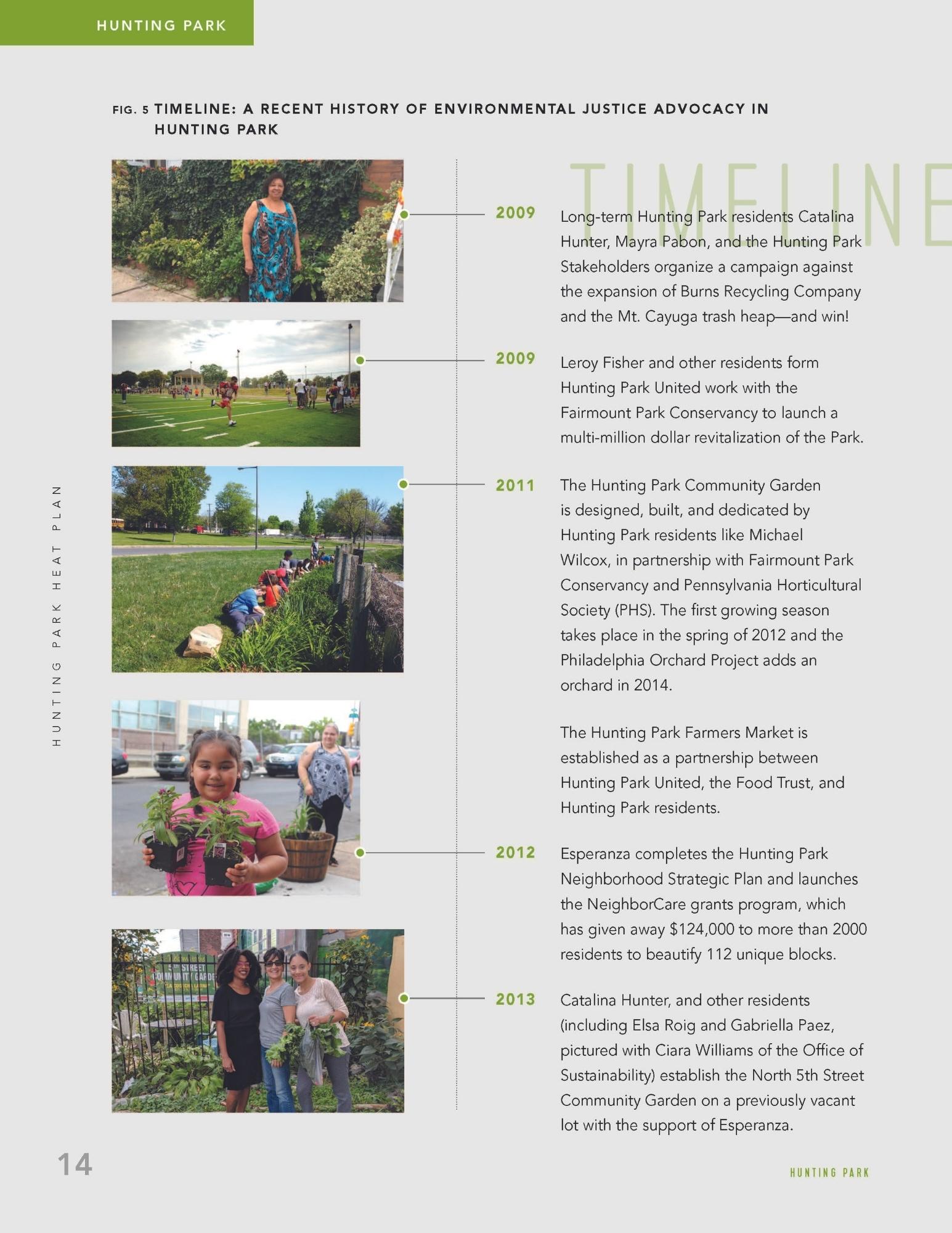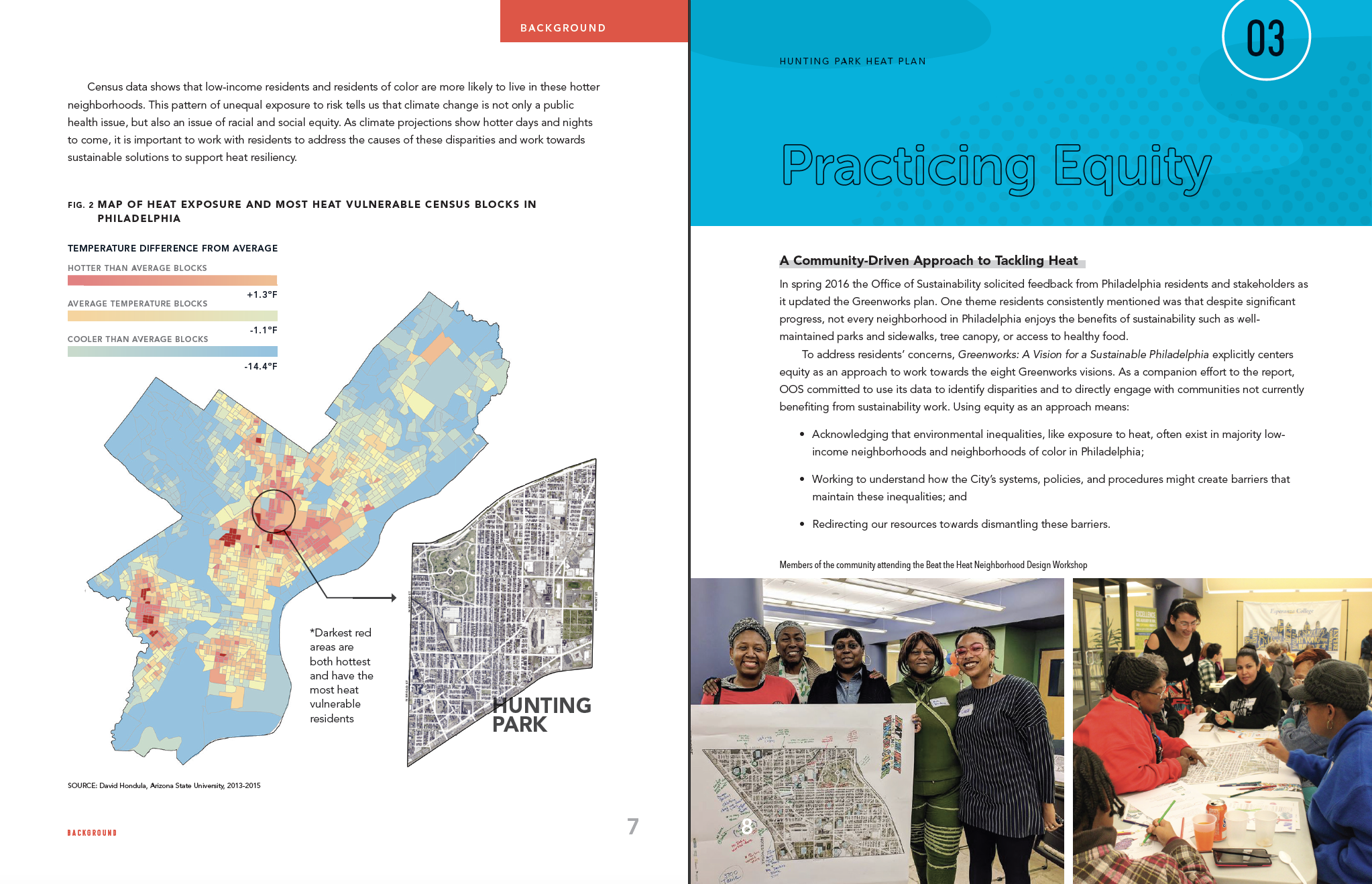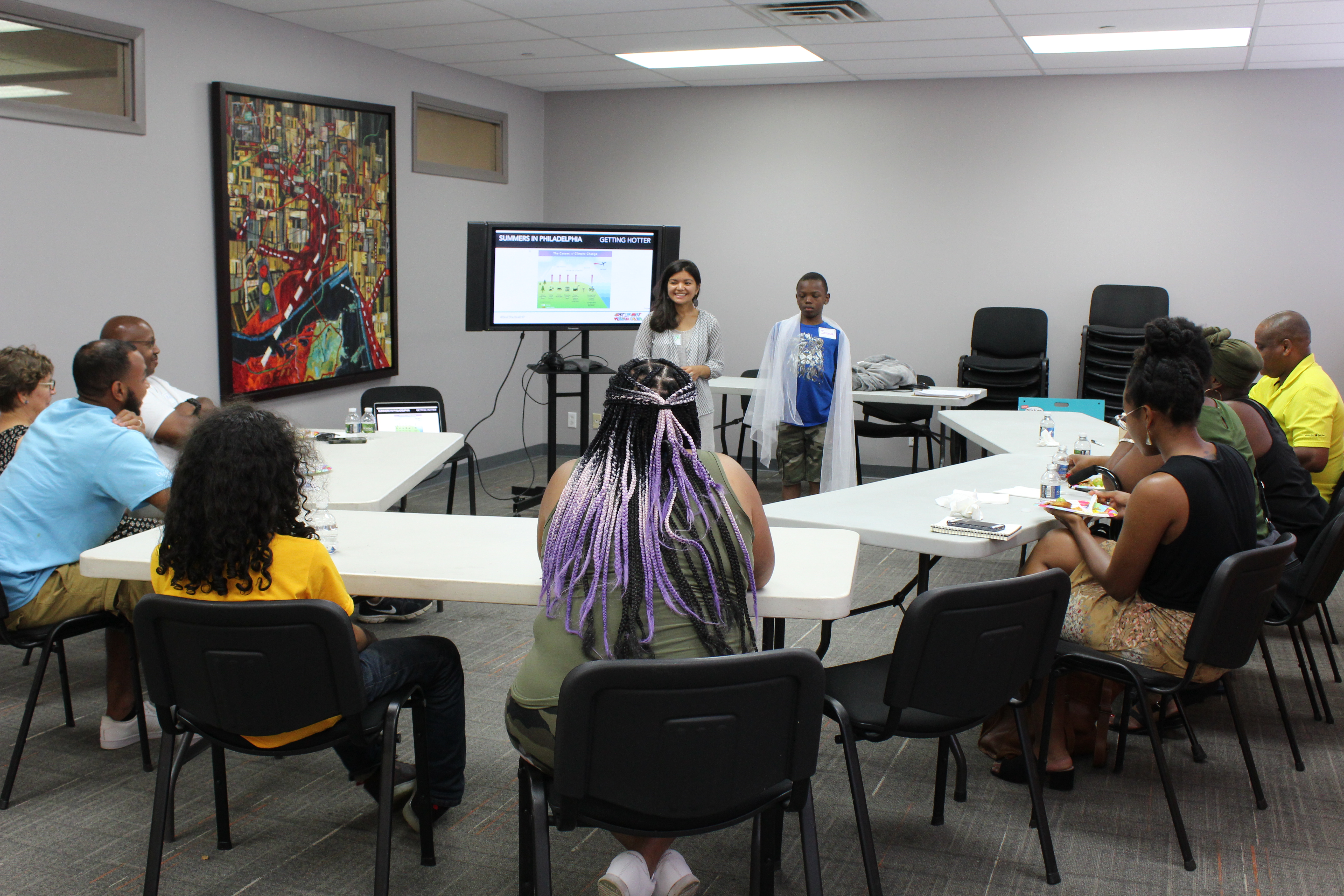 ---
Interviews/Features:
︎︎︎Curbed Philadelphia:
City releases plan to combat increasingly hot summers
︎︎︎Green Philly Blog:
Philadelphia releases 1st plan to "beat the heat" in Hunting Park
︎︎︎Philly Inquirer:
Climate change makes some Philadelphia neighborhoods extra steamy. The city has a plan.
︎︎︎Philly Mag:
What can a city do about climate change?
︎︎︎Philadelphia Neighborhoods:
Hunting Park: Community members discuss solutions to neighborhood's high heat
︎︎︎Planet Philadelphia:
Sophie Sarkar—Equitable strategies to deal with extreme heat
︎︎︎Sustain PHL:
Meet the SustainPHL Nominees: Climate Hero
︎︎︎WHYY:
Exploring ways to cool down neighborhoods vulnerable to the heat
︎︎︎WHYY:
Philly debuts community-driven plan to beat rising temperatures
︎︎︎WHYY:
Movers and Makers: Image of the City